See the opportunities of digitalizing your business
We are all right now facing different challenges, but it is in these moments that you have the opportunity to find new ways to make your business grow. By taking a step and digitalize parts of your business, you can create business opportunities that will help you grow by reaching entirely new customers. Many companies today do not prioritize how they present themselves digitally, but here is where the opportunities lie for your company. What in your business could you digitalize to increase your profitability, customer base or to streamline your daily work? Working with digitalization can strengthen your competitiveness and help you see even more new opportunities.
For many small businesses, increased costs are always a major dilemma, but there are many ways you can digitize your business and at the same time make your visions come true. We must not forget that digitalization means efficiency, where the aim is to make the daily work easier for you and with that saves time that you can put on others tasks. There is help to find, by choosing the right partner and web solution that is tailored to your needs and desires. Almost everyone's journey to purchase starts online, this also applies to your customers. That is why it is so important that your website represents your business and your brand in the best way, a small investment that can lead to a big positive change for your business.
Perhaps now is the time to take a look at how you can further develop your business concept by using different digital solutions that can then streamline your daily work or help you find new and better ways to work with suppliers, partners and customers. That way you may also be able to reach more customers by offering your services digitally. This is exactly what our client Thomey did, they chose to make a digital investment that is right in time! They went from only offering training at their gym to now digitally offer their services to everyone in Denmark.
Thomey
At the beginning of the year, we and our customer launched Thomey.dk, a new website where they offer tailor-made training sessions online to customers throughout Denmark. Thomey already has a gym in Danish Silkeborg where they offer unique training and treatment methods to reduce pain and improve the health of their clients. Thomey realized that many had a hard time finding the time to go to the gym, which led them to develop a digital business model where they can now take the training home to the customers. They want to offer a way for members to be able to perform their workout no matter where they are. With the investment, they can also go from providing on-site training for private individuals to now also reach companies around the country who want to offer training to their employees. 
For Thomey, we created a customized solution to manage subscriptions so that they can now offer personal training sessions in the form of online video to meet individual needs and reach people digitally throughout the country. In the project, we created a customized and easy-to-manage management system for them so that they can easily manage subscribers and payments. Thomey's solution was based on Umbraco CMS and our starter kit Igloo, the techniques we usually work with. With Igloo, we can start the project faster and get access to all the standard features that websites need. This means that a lot of the development hours in the start of the project can instead be used to increase the business value for the company, something that both we and, above all, the customer gain from. Umbraco's greatest strengths are that it is easy for editors to maintain and easy to expand technically. Thanks to this, customers like Thomey can now manage their own members and keep the page alive and always up to date with continued updates of videos and content. When it comes to choosing other external systems such as payment solutions, business systems or what may be needed to create the customized solution that's desired, we always make the choice according to what suits our customer the best and to what helps to realize the customer's vision.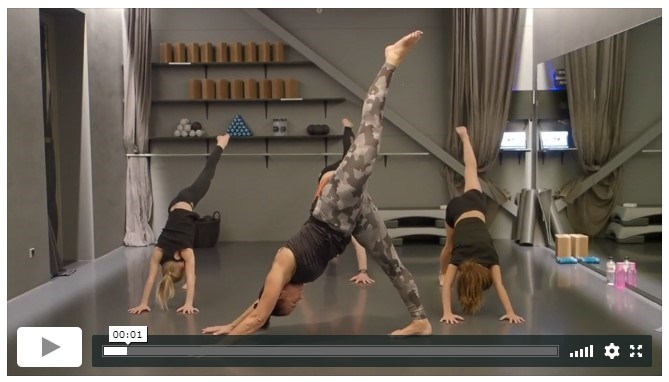 It has been great fun to help Thomey transform from just a classic business to one that now also offers digital services. It was a successful launch which in a short period of time resulted in an increase of over 200 new members, not only reaching their customer base in Silkeborg but also reaching new customers all over the country.
Combining your physical presence with a digital one is very important to meet future market needs. Right now is a very good time to take the first step to further develop your digital presence so that you are prepared for changes that may come. We understand that the step can be big and a little daunting to make, but we are here to help you along the way and provide you with the best conditions for starting or further developing your digital journey with Umbraco. 


Scroll to top