Webmind opens up our first office in Denmark
Last week we posted the big news on our social media that our two bosses Emma and Jens were moving to the Danish island Læsø. The move also meant that this Monday Webmind opened its first office in Denmark. This is a dream come true for them both. We asked Jens a few questions to learn more about the story behind the decision to move and what this means for the company.
Can't you tell us a little bit about Læsø, how you found the island and what makes it so special to you?
Emma and I have always loved it here in Denmark, it is something special about the atmosphere and the people here that always made us feel like home. A few years ago, we regularly travelled with the ferry from Gothenburg to Frederikshavn. During one of the trips we were enjoying the summer sun on the deck and happened to see an island that we hadn't seen before. That's when we found out there was a nice little island called Læsø.
Almost five years ago we decide that we wanted to spend Christmas in a little cabin in Denmark. After some research we found the perfect one and funny enough it was located at the very island we saw from the boat that summer day. That was our first trip here and we instantly fell on love with the island, the calmness, the villages, all the beautiful nature and the people here. There is something unique with Læsø. After that Christmas we have travelled here during all seasons of the years and we love them all in different ways.
For Emma's birthday last July, we took a trip here to our favourite place. We were sitting down by the shore overlooking the ocean when Emma told me that this is where she wants to live. Ever since that day we have been trying to figure out how to make that dream come true, and now it has!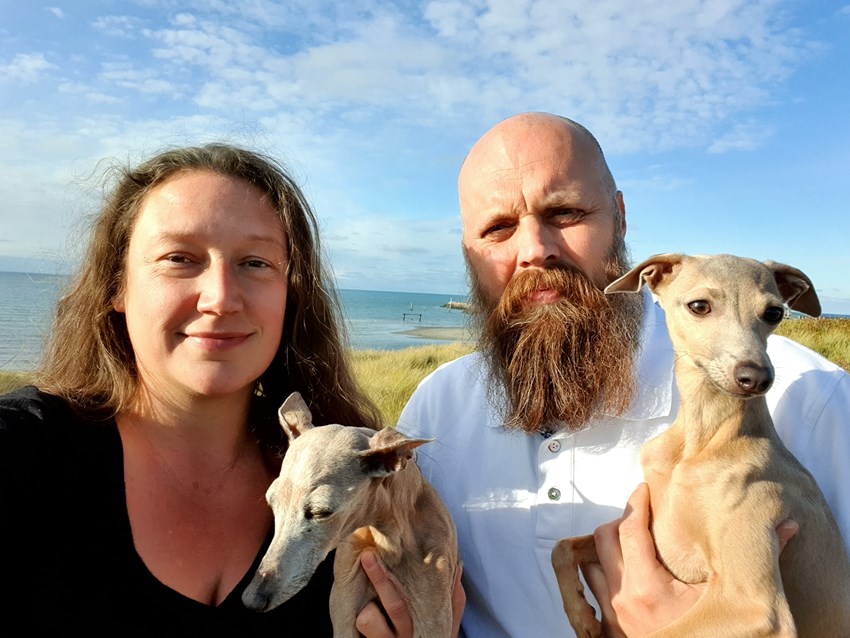 How do you feel about the move and starting your new life in a new country?
It feels amazing now that we finally have moved. It has been a lot to work to fix all the practical things, but it was wort it. We liked living in Gothenburg, but we realised that we don't have any ties to the city except for the company. The city pulse that we used to like now makes us feel stressed. On Læsø it is so calm, and we have been very welcomed by the residents here.
How is it going to be working remote now that you're not at the Gothenburg office anymore?
At webmind we have been pushing the opportunity to work from wherever you want. At webmind you can flex, work from home if you want and we have had employees who have temporarily worked from another cities. Linus worked from Berlin and Leon worked from Tel Aviv. And now Erik and Elena are running the Örebro office, so we know that the business runs great with people working remote.
Working remote and being in charge might be a little more unusual, but we know that it will work out great. We can do most of our tasks from anywhere as long as we have our laptop and Wi-Fi, our other offices work great without us being there in person. We are very proud of everyone in our team. Additionally, there are some reconstruction happening in the company and a promotion will be announced, but we will come back to that soon.
At the same time, we are planning to come to the Gothenburg office quite often, next week I will travel to Sweden just for the day and the following week me and Emma will both come for a few days. So, the connection with clients, partners and co-workers in Sweden won't be affected by the move at all.
What does Webminds new office mean for the Danish market?
At the same time as we moved, we also started a Danish company called Webmind IVS. The purpose of the company is to make it easier for Danish customer to do business with us. We are not planning on recruiting developers here right now, we will focus on sales and customer contact while our team in Sweden continues to grow.
The market is growing for clients who want to work with Danish platforms Umbraco and Ucommerce. Its popularity is increasing in Sweden, but the biggest market is still Denmark. We know that we are very skilled at both platforms and we have a very good partnership with both Umbraco and Ucommerce. So, we hope that our presence in Denmark will give us more Danish clients and cases.
We are already working with several Danish clients today, both directly and sometimes trough collaborators.
It is very exiting that we are now entering the Danish market in a whole new way, our expectations are high! And that we now are living here and making a whole new life for ourselves feels amazing. We are incredibly grateful for everyone in our fantastic team who are running the production so well back in Sweden, because of them this dream finally came true.
–Emma Trollpil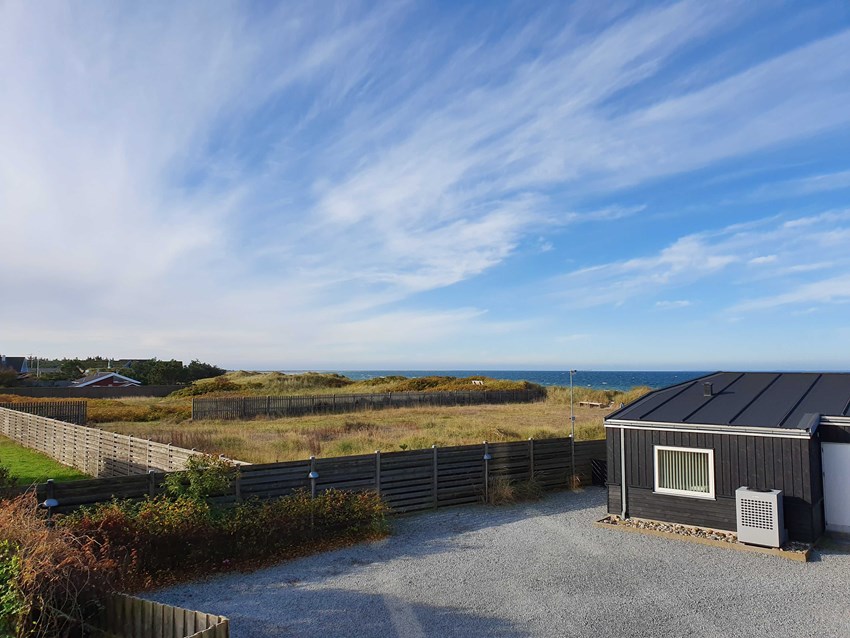 You haven't really had a lot time to settle in yet but what are you looking forward to the most?
We can't wait to get into our new routines, learn the language, discover all the new places on the island and just enjoying our new life here on Læsø. The winter here is fantastic with the dark days, calmness and all the different kind of weather. But I must admit that I am looking forward to our first whole summer here with the sunny weather, the swims, all the tourists, eating dinner outside and just seeing the island come to life during the summer. To both live and work just a few meters from the ocean feels magical regardless of the season.
We are also looking forward to meeting up with our team again, both on Læsø and other places. Most of all we are longing for our kick-off or other activities here on the island so we can show them our paradise.
And of course, to see what will come from our new expansion.  We know that we are very competent when it comes to the different platforms so being able to compete on the Danish market is a challenge, we are happy to accept!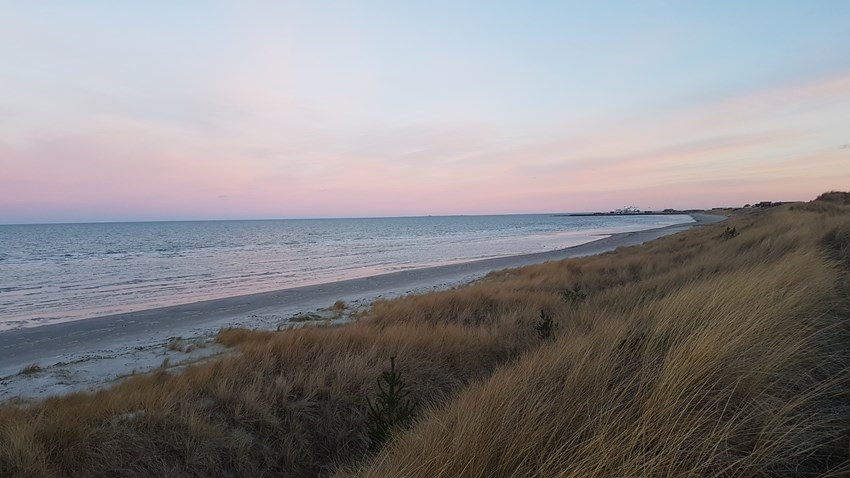 What an adventure for Emma and Jens, we are all very happy for you. It awaits exciting times for both you and Webmind. But the biggest downside with the move is that we are already missing you guys, especially our beloved office dogs Ragazza and Asti. Luckily, you'll be visiting soon.
Congratulations Denmark and a big good luck from the rest of the #Webmindfamily!


Scroll to top